Luna Acupuncture Clinic
My Certifications
Diplomate of Oriental Medicine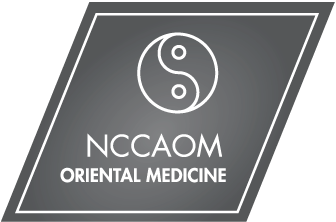 A Diplomate of Oriental Medicine is a practitioner who is certified by the National Certification Commission for Acupuncture and Oriental Medicine (NCCAOM®) and has met the certification requirements for both acupuncture and Chinese herbology. It is a considerable professional achievement to earn the designation Diplomate of Oriental Medicine (NCCAOM). NCCAOM certification indicates to employers, patients, and peers that one has met national standards for the safe and competent practice of acupuncture and Chinese herbology as defined by the acupuncture and Oriental medicine (AOM) profession. For additional information, about the Diplomate of Oriental Medicine, please visit the NCCAOM Website.
Licensed Acupuncturist
A Licensed Acupuncturist must complete a minimum of 2,175 curriculum hours consisting of an academic program in the science of acupuncture, traditional Oriental Medicine, and Western Medicine of at least 1,515 hours and clinical training of at least 600 hours. Most Master programs are an additional four years proceeding a Bachelor's degree.
A Licensed Acupuncturist holds a state license to practice acupuncture and other healing modalities associated with Traditional Chinese Medicine applicable to that state. The state license must be renewed annually and is dependent on National Certification and completion of continuing medical education.
Low Level Laser Therapy
Certification of the ML830 Low Level Laser course followed by a certification exam.
Aroma Point Therapy
Certification of Aroma Point Therapy consists of course completion, exam and continuing education.
Zero Balancing
Certification of Zero Balancing consists of course completion and exam.